| | |
| --- | --- |
| | This character is up for grabs. |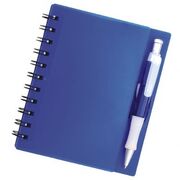 Amy is a very violent girl. She loves reading and writing but prefers violent sports like rugby and football. She gets pissed off very easily. If however you are a friend or family, she is extremely loyal. She is very flirty, and boys often fall for her.
History

Amy was born in New York to Seshat and Sam Taylor. Her Father knew her Wife was a goddess as she had told her. She also knew Amy would grow up to be a Demi-god. Her mum never came to her dad, never talked to her and basically didn't think she existed. While her dad was mean to her as he blamed her for Seshat leaving. He beat her shouted at her and treated her like a slave. She lived in a big grand house as her dad was rich but she had to sleep in the slave quarters. Her dad didn't give her anything and she had to cook her own food and buy her own clothes. The slaves gave her leftovers and spare clothes.
Amy already knew about her mum and hated her because of what she had done to her dad and because she didn't visit and hadn't said a word too her since she had been born.
When she was four Amy started Redwood Primary school she made many friends as she was popular.
When she was 9 her dad was arrested for murdering a man because he was drunk. So she was moved to an orphanage for girls. She was treated better there then she was at her old home. She stuck around for the next three years then ran away. She was now 11 she found another runaway girl, Ebony George. Ebony had found a secret base in a nearby forest and showed it to Amy. Together they started changing the abandoned military base into the HQ. It took them a year but it was worth it.
Ebony named herself leader and gave Amy a faction. They then found another two demi-gods running away from, there god parents. Ebony gave them a faction each. Now Amy lives and works at the HQ and is always on the lookout for more demi-gods.
Relationships

WIP
Abilities

WIP
Gallery

WIP
Weapons and Possessions

WIP